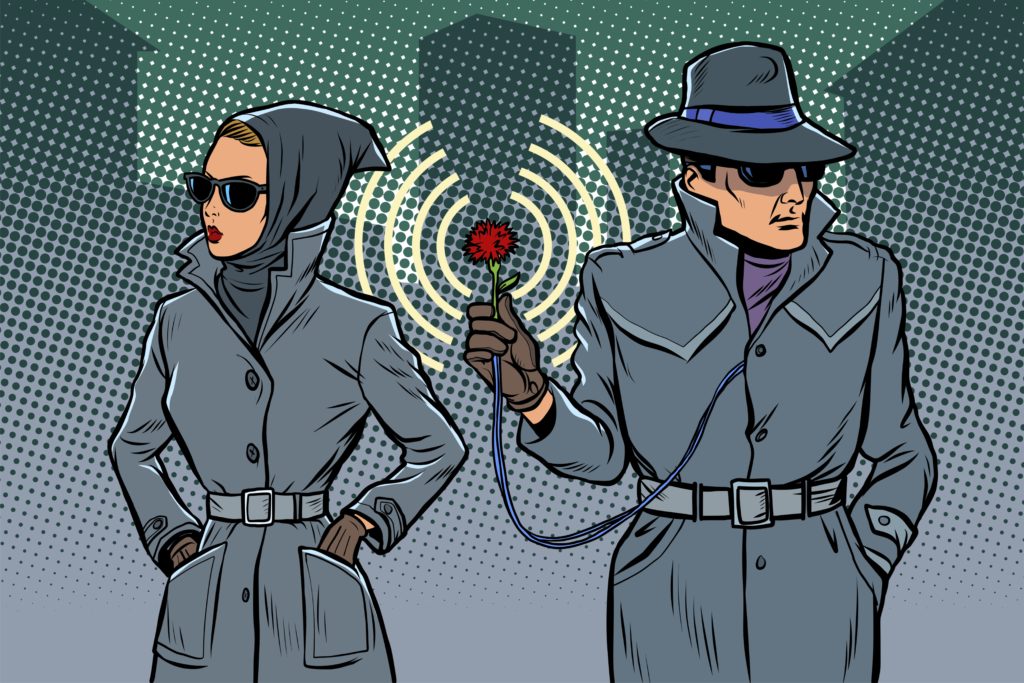 How to Hire – Part 2 – Agent Briefing
---
Finding and managing your recruitment buddies.
Read How to Hire – Part 1 – Job Description
If you can fill roles without the help of recruitment agents, that's great. I firmly believe that by having a good approach to hiring you'll attract high-quality candidates independently, saving the company a lot on fees. But for some roles you'll benefit from using one.
I have a love-hate relationship with recruitment agents. Bad ones make me want to punch myself in the face. Good ones make me feel like all is right with the world. Only a few sit in the middle.
But it's not simply a matter of good agents versus bad agents. A good agent needs a good employer in order to be successful – that's you.
Finding an agent
You wouldn't think twice about investing time into searching for the right PR firm, or the right salesperson. Your recruitment agent has the same level of responsibility – they are representing you publicly. Invest the same level of attention into finding and selecting them.
Ask your network for recommendations, be it other employers, your clients, your suppliers or other agents. I personally would never use an agent that hasn't been vouched for by someone. Your brand just isn't worth risking.
If you post something on LinkedIn asking for recommendations, be prepared for the onslaught of InMails and phone calls from agents trying to get your business. Ignore all of these requests. Good agents aren't chasing new business – they're too busy helping their clients and dealing with referrals.
Shortlist and speak to about three, and arrange a time to meet in person. This meeting is part sell, part brief.
Selling you
You need to get the agent excited about you. And when I say that, I don't just mean the company, the product and the role, I mean you. Some candidates will work for a company because of its product or the role, but for most, who they report into is the deciding factor.
A good agent will be busy with clients. You want them to be unable to resist representing you, and if they come across a hot candidate, you want them to put your JD on the top of their pile.
Tell them the following:
Company history, current stage, future plans.
Products, clients, value proposition.
Bios of the management team, management styles.
How the company is structured: teams, roles.
How the role fits into the structure.
Objective of the role: whether it's new, additional resource, replacement.
The JD: key metrics, responsibilities, requirements.
Company culture, staff profiles.
Challenges and opportunities the role will face.
Assessing them
You then need to turn the table and do your own due diligence. I worked with one CEO who flat-out refused to let any recruitment agent represent the company unless he had interviewed them. I really respected that, and so did the agents.
You should walk away convinced that they are the right person to represent your brand.
Discuss the following:
What clients they currently represent (bearing in mind this means that if they're good, they're not going to be sourcing candidates from these companies).
What roles they're currently working on.
What roles they find easier or harder to place and why.
How the industry has changed over time and why.
Their areas of expertise and areas not within their expertise.
Their opinion on your JD (ask them for constructive feedback).
Outreach strategy: method of contact, companies they would or wouldn't approach.
Vetting process: how they screen, what would rule a candidate out.
Names and roles of people that would be assisting them (avoid agents who use very junior staff to handle candidate outreach and comms).
How they'd pitch your opportunity.
Most importantly, assess what questions they ask you and how much you've learnt from the interaction. A good agent knows the industry better than you, and will share useful insights. They'll ask very specific and probing questions that demonstrate they're thinking about how to solve your recruitment challenge – not just making a sale.
Negotiating terms
Once you've met a few, make a selection and negotiate terms.
This is very personal. I don't try and bring recruitment agents below 18%, but I do insist on 100% rebate during the first three months. I want them to feel rewarded for the work they do, but I want to know that the agent, the candidate and I are all equally invested in the relationship being a success.
To retain or not to retain
If an agent has proven to me that they put forward quality candidates, that they can fill my vacancies and that they represent my brand well, then I'm open to a retainer. Good agents put a lot of time into a search and if I know they'll deliver then I'm happy to invest in that relationship. Compare a retained recruitment agent with an in-house talent person: you'd pay them their salary irrespective of whether they'd made a hire.
Kicking things off
You get out what you put in. If you don't have time to review candidates or give detailed feedback, you probably don't have time to hire.
I suggest that agents initially take two weeks to pull together about three candidates. I want to give them time to run a search, but don't want them to get in too deep until I'm certain we're aligned on the calibre of candidate and ways of working.
I ask them to share each CV along with a write-up. Write-ups shouldn't be a bio, but the agent's own explanation of why this candidate might be suitable, why they might not be, and anything else that isn't obvious from the CV.
At this stage, despite what I think I think, I always agree to talk to the first few candidates. While I have an idea of what I want, I'm sometimes wrong, and I'm willing to give the agent the benefit of the doubt. I also take the time to share my initial observations on the candidate profiles and give feedback on the format and style of the write-up.
At this point you'll start screening and (hopefully) interviewing, which I cover in later parts of this hiring guide.
Managing the relationship
The main thing to recognise is that this is a relationship and you do need to manage it.
Agents get a bad rap because there are so many terrible ones out there. But don't let that tarnish your entire opinion of agents, or allow yourself to treat them as annoyances you have no time for. They are selling on your behalf, and they won't do it well if they're not sold on you.
The relationship doesn't have to be one-sided. Many times I've called on trusted agents to give me advice on salary benchmarking, whether it's time to upgrade a VP to a C-level, development guidance … they understand the industry and they talk to professionals all day – they know their shit. You wouldn't walk away from a person who was well-connected to prospective clients, so don't walk away from an agent who is well-connected with industry professionals. Both assets are equally hard to find and retain.
Like any relationship, especially ones you're paying for, you need to be clear on what works for you:
If you like candidates sent in batches or drip-fed, say so.
If you like to discuss feedback verbally or via email, say so.
If you only want to see write-ups or only want to see CVs, say so.
If you want them to focus more on one type of candidate and less on another type, say so.
You get the picture.
But equally, hold the bar high. There are a few actions that would cause me to terminate a relationship with an agent:
If I ask a candidate who they spoke to and it wasn't my contact.
If the candidate has been told incorrect or insufficient information.
If the agent starts to defend or represent a candidate's interests over mine.
If the agent tries to push me into shortcutting the recruitment process.
If the agent forwards my correspondence to a candidate or handles a matter with insufficient diplomacy.
These possibilities are worrying, but a good selection and briefing process will minimise the risk of them happening.
As someone who has worked on both sides of the relationship (I'm a client because I'm often the hiring manager, but I'm also a candidate because I float around companies a lot and some agents introduce me to clients), I also judge an agent based on how they handle a candidate. Steer clear of agents that are happy to return your email if you're looking to place a role with them, but ignore you when you want them to introduce you to opportunities.
Summary
If you're not attracting enough high-quality candidates, or if you're hiring for quite niche or senior roles, you may benefit from using a recruitment agent. Good agents are hard to come by, so when you find one, invest in the relationship. They'll not only track down the right talent, they'll provide valuable insight into the talent market. But make sure you hold them – and yourself – to a high standard, otherwise the exercise is pointless.
Read on to Part 3 – Phone Screen
All parts:
Introduction, Part 1 – Job Description, Part 2 – Agent Briefing, Part 3 – Phone Screen, Part 4 – Skills Interview, Part 5 – Cultural Interview, Part 6 – Offer, Part 7 – References, Part 8 – Candidate Experience.